Amritsar: The prevailing Covid-19 pandemic circumstances today cast a long shadow over the `Teej' celebrations at Khalsa College for Women (KCW) today. The staff wearing the masks and keeping to the social distancing resorted to dance and music as the women folk, clad in colourful Punjabi costumes, celebrated the festival.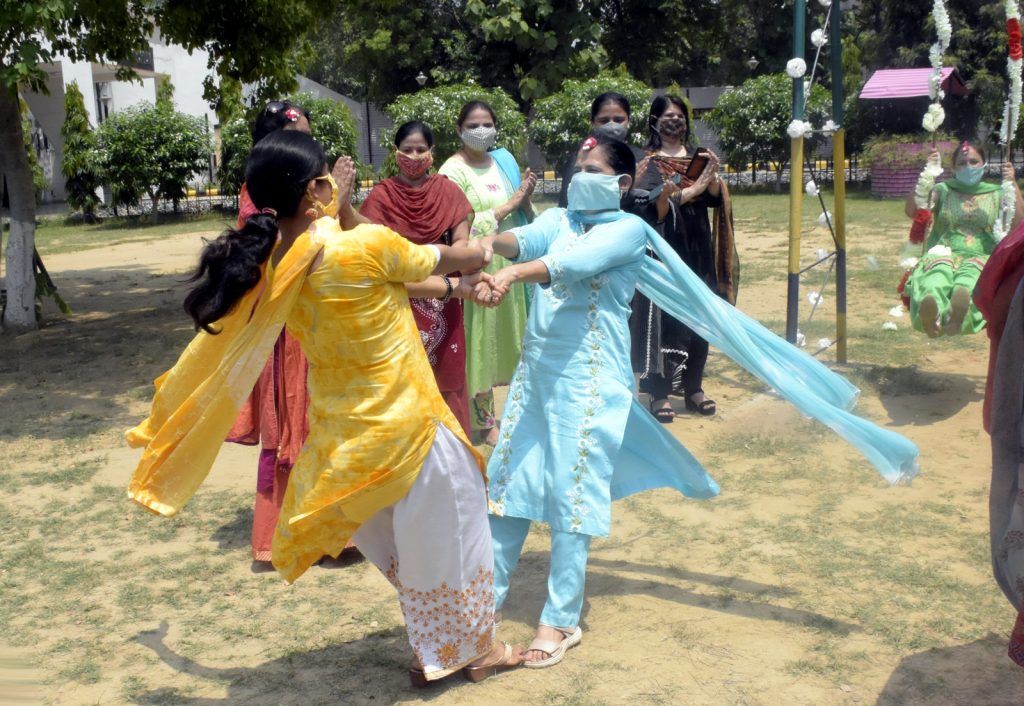 They danced to the tunes of traditional Punjabi music as teachers joined hands and recited `Bolian' (verses from folk music) and performed `Gidda' to welcome `Savana', the rain month, with which the festival is associated. "The festival speaks of the good times in lives and how the girls break into dance and singing to welcome the rain month'', said Principal Dr. Manpreet Kaur.
The female staff members took to Punjabi folk dance to the beat of Dhol. "It is unlike the last year when the students and staff used to take part in the festival in large number. Due to the coronavirus, this year the celebrations are limited but the spirits are as high as it could be", said KCW Principal Dr. Manpreet Kaur who herself performed Gidda and said the festivals reminds of good times in our lives.
"This is the perhaps only festival which is fully dedicated and involves girls'', said she. We are happy that the staff organized such an extravaganza meticulously'', said she. Prof. Amarjit Kaur, Prof NeelamJit Kaur, Jatinder Kaur, Prof Ravinder Kaur, Prof. Manbir Kaur, Dr. Chanchal Bala, Dr. Suman Nayar, Pritika, Sarina, Neeru, Rajandeep Kaur, Dr. Ritu and others were present along with other staff and students.